Quickly Log Time to Jira Issues
Quickly Log Time to Jira Issues
Updated by Megan Storie
Quickly log time on Jira issues without leaving Slack, making it easier to keep track of your time and stay on top of your projects.
What to Know
You can interact with the app directly or in channels where the bot is invited.
Log Time Using a Command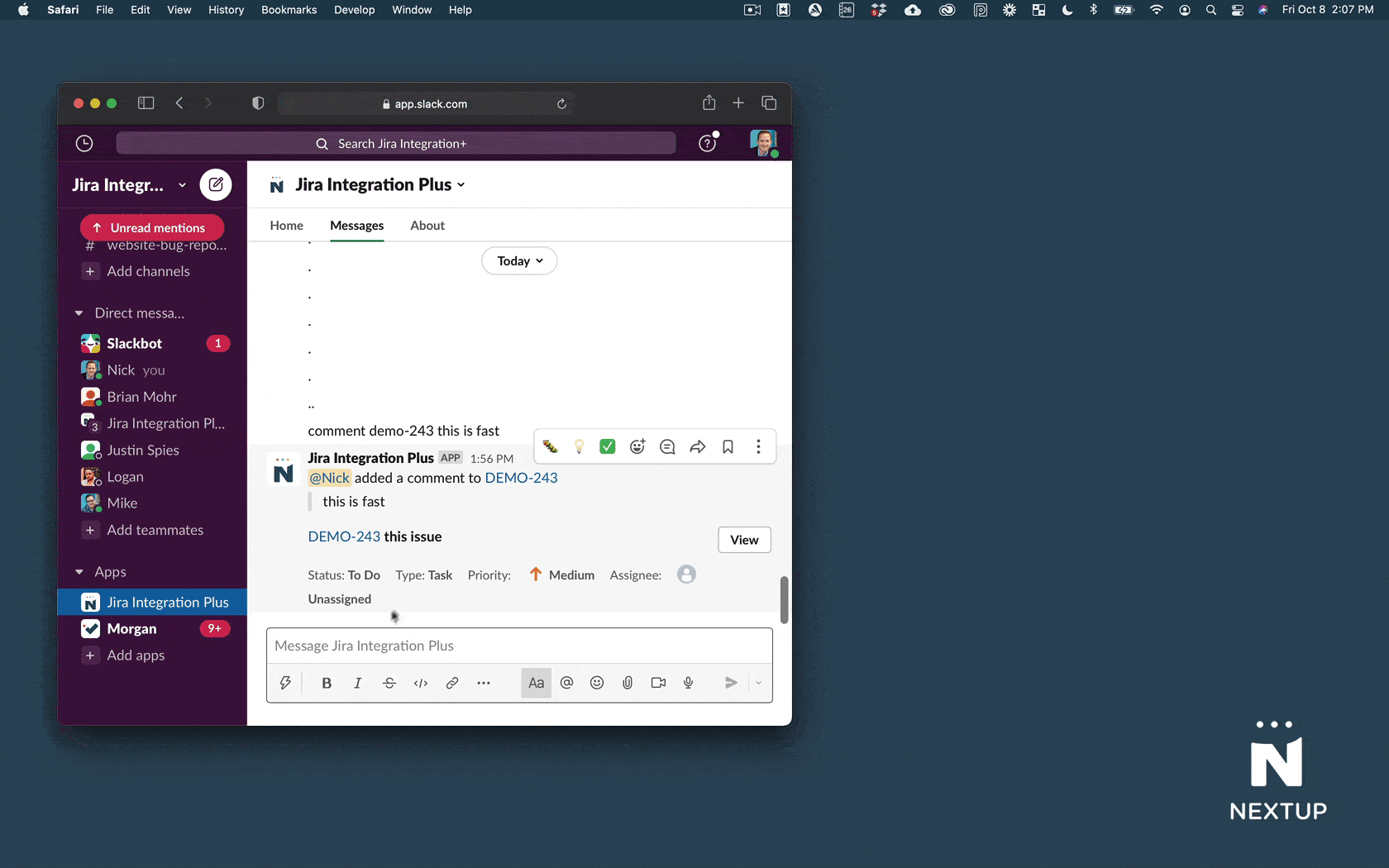 Type the keyword log
Type the amount of time - i.e 2h, 1w, 1d, 2.5h
Type a Jira issue key (i.e. DEMO-124)
Enter a comment (optional)
Log time on a specific Jira issue in a channel or thread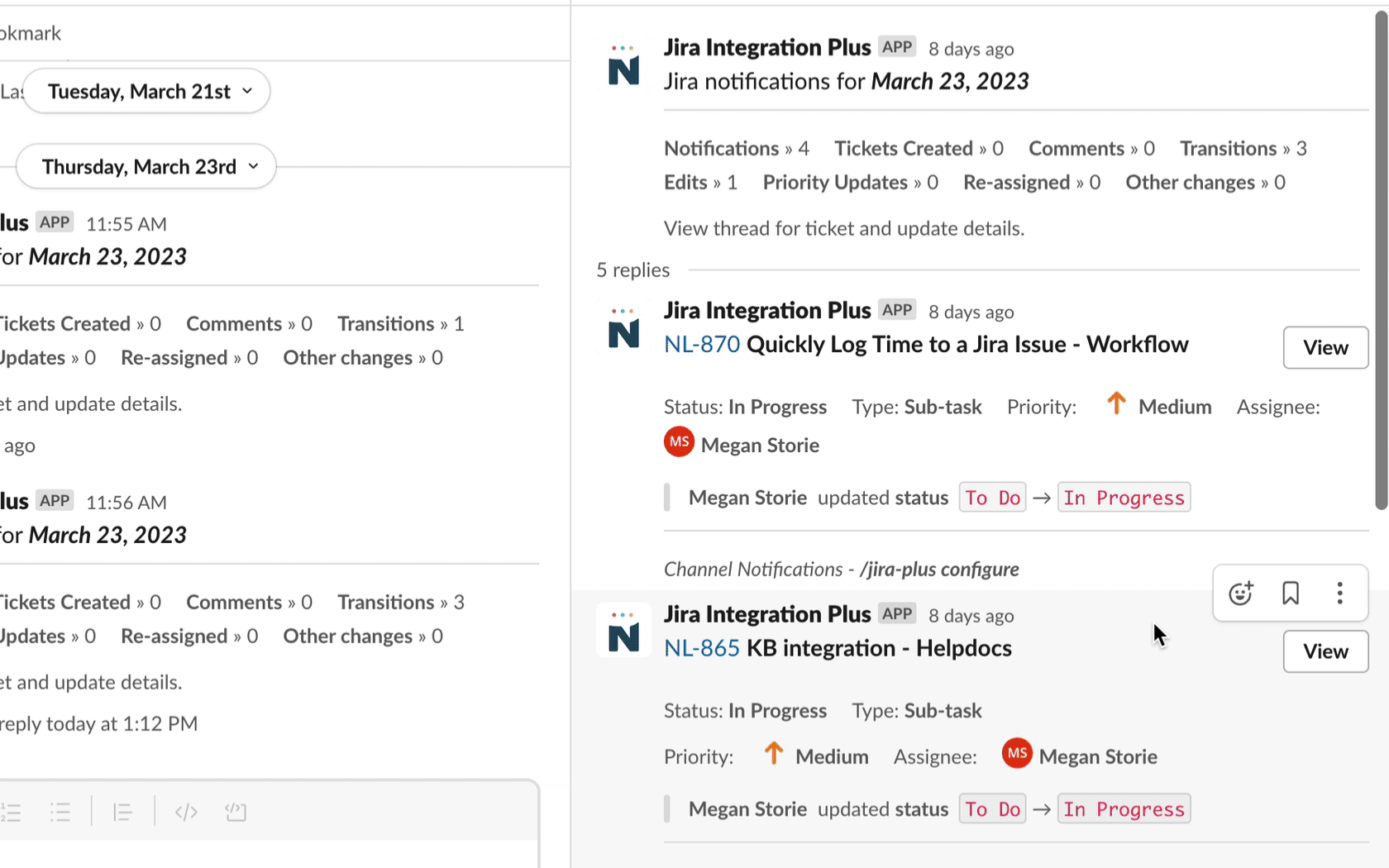 Select the Jira issue in your Slack channel or thread that you want to log time to.
Click on the "View" button to open the jira issue.
Click on the "Other actions" drop down and select "Log work".
Enter the amount of time you want to log and click "Next".
Log Time through the Jira Integration+ home tab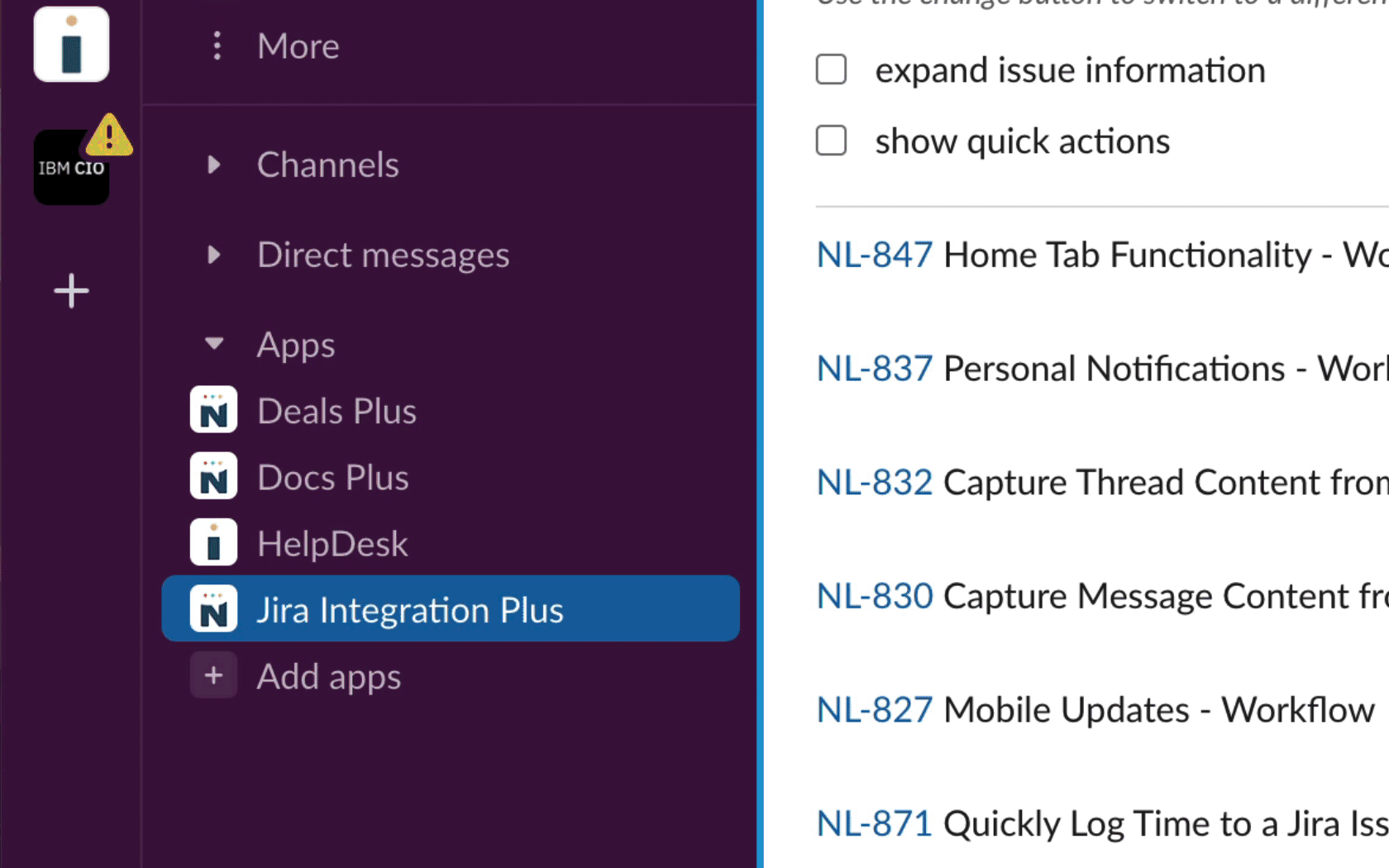 Navigate to the Jira Integration Plus Home Tab.
Make sure the "show quick actions" toggle is checked.
Click the "Log Time" button under the Jira Issue you would like to log time to.
Enter your time and select "Next".