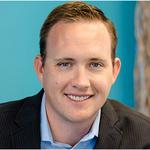 Updated by Nick Cron
Our secure cloud hosting is the best option for 99% of our customers. This hosting is included in your subscription.

What to know
Our Cloud is SOC-II Type 2 and HIPAA compliant
With cloud there is nothing for your team to manage
We offer localized hosting in our Professional and higher plans.
Our Cloud is hosted with AWS
How it works
Visit our website at https://www.nextup.ai/slack-jira-integration/
Click the button add the bot to Slack
Connect to Jira
Configure based on your preferences
Try for free
Technical Overview
Please read our technical overview help document to understand how our system connects to the API layers we utilize to create the solution.